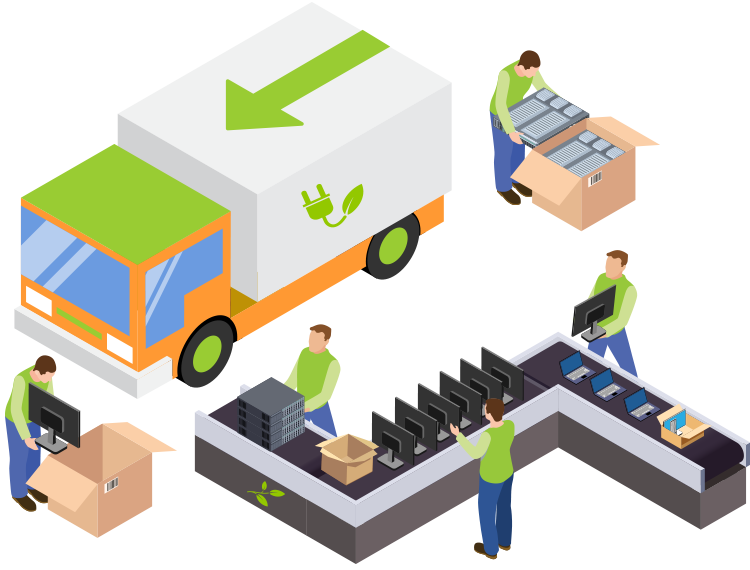 IT
Lifecycle Management
Remarketing
Companies who wish to dispose of their old data storage devices or acquire new IT-devices will find several providers on the internet.
However, there is more to it than pure profit when you sell your IT devices. You will need an audit-proof, legally compliant and certified process, guaranteeing your data to be 100% secure.
And that's exactly what the IT-Remarketing by BPMnet provides.
Logistics / Pick-up service
Physical data destruction
You are interested or you have any questions? Please contact us!
We're glad to discuss your organisation's requirements. So please contact us via the contact form below.